Public Domain Super Heroes
is a collaborative website about comic book, comic strip, film, literary, pulp, mythological, television, animation, folk stories, etc... Characters in the public domain fitting in genres such as the masked vigilante, caped crusader,
villains
,
scientists
,
magicians
,
robots
,
jungle lord
, and their supporting characters. Open source characters are allowed. The wiki format allows anyone to create or edit any article, so we can all work together to create the site. Check out the
Help FAQ
to help you get started! We now have 4,496 articles. We want to reach over 5000 articles.
For info on what constitutes "public domain", check out the Public Domain FAQ.
After Action Comics #1 gave the world Superman in 1938, there was an explosion of costumed heroes in comics. New publishers and characters sprang up everywhere. After World War II, these characters fell out of favor with readers and caused many publishers to go out of business. Those comics and their stars have since entered the public domain, enabling anyone to use those characters and classic stories any way they wish. Over the years, many publishers have taken advantage of this, including AC Comics (FemForce, Men of Mystery), Malibu (The Protectors), America's Best (Terra Obscura), and - most recently - Dynamite (Project Superpowers), and Image Comics (Next Issue Project, Savage Dragon, and Hack/Slash) among others.
This is intended to be an online encyclopedia of these characters, providing pertinent information to fans who want to learn about their history, as well as creators who may want to use them. Unless otherwise noted, all images and information are believed to be in the public domain. The information and images presented are intended to give a brief overview of the characters and provide a visual reference.
If you have any questions, please contact the administrator: Cebr1979 via his talk page.
Enjoy.
New on Public Domain Super Heroes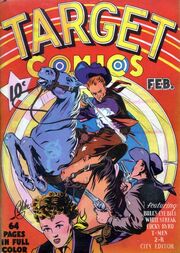 NOW FEATURING OVER 4000 CHARACTERS
Recently Added Characters:

For a complete list of characters, click here.
CHARACTER OF THE MONTH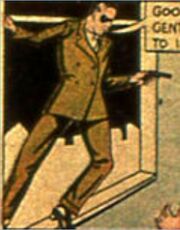 Steve Oakes' father was killed by gangsters... (read more)
Ad blocker interference detected!
Wikia is a free-to-use site that makes money from advertising. We have a modified experience for viewers using ad blockers

Wikia is not accessible if you've made further modifications. Remove the custom ad blocker rule(s) and the page will load as expected.