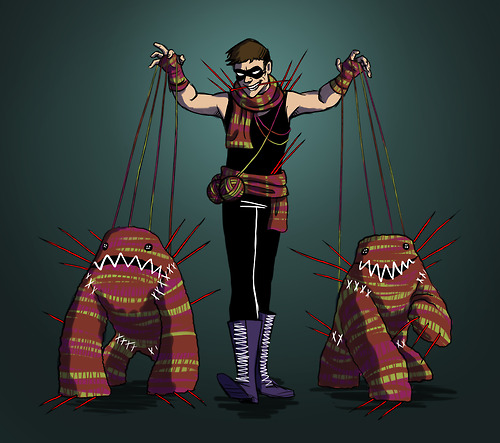 This character is known as
The Knitter.
He was created on tumblr in response [
a post
]suggesting a young man who happens to knit looked quite a bit like a Batman villian. Another friend took up the challenge and created this image.
The post went viral, and more and more fanart of the character started [up]. Much like Jenny Everywhere the character has already developed a following (mostly limited within tumblr) but is clearly an idea that is out there in the public consciousness (unlike a lot of the open source characters )
Ad blocker interference detected!
Wikia is a free-to-use site that makes money from advertising. We have a modified experience for viewers using ad blockers

Wikia is not accessible if you've made further modifications. Remove the custom ad blocker rule(s) and the page will load as expected.